Prospective and sustainable profit.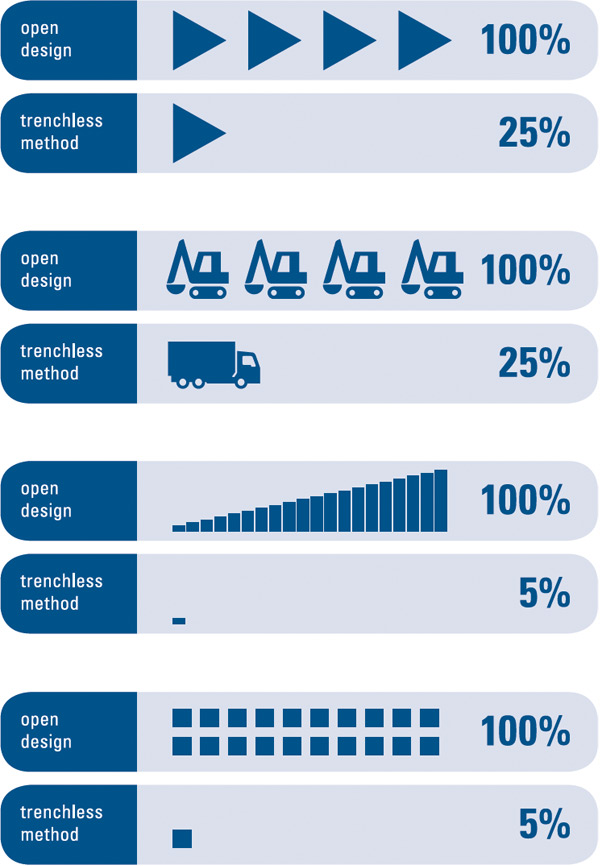 A trenchless renewal with the pipe-in-pipe technique saves money and has more advantages: A qualitative comparison of an open construction to the trenchless method.
Construction time
Fast handling of the construction site without tedious digging. Shorter construction times have a positive impact on costs.
CO2
The emission of the harmful greenhouse gas is minimized using the trenchless method. The consequences of climate change concerns us all.
Noise pollution
Application of the trenchless method reduces noise pollution. High noise levels are increasingly being recognized as a major health risk.
Particulate matter
Application of the trenchless method minimizes emissions of particulate matter. Particulate matter has direct adverse effects on human health and the environment.
Connection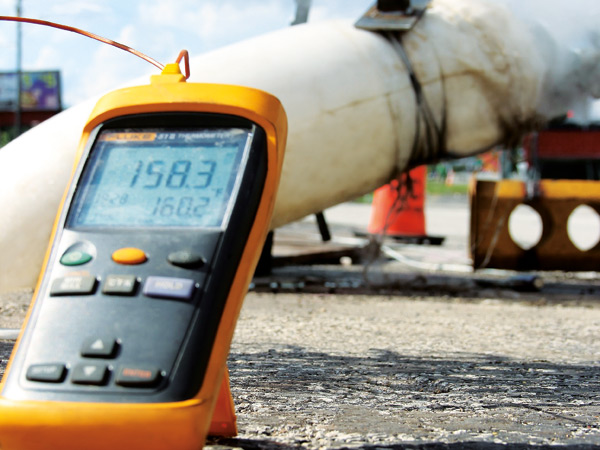 BlueLine® is a new pipe and can be connected accordingly. Recommended pipe systems:
≥ DN 200
Connection using commercially available multi-range
couplings:
DN 100 – DN 150 | PN 10, PN 16
≤ DN 200
Establish junctions with internal end seals:
DN 200 – DN 1000 | PN 10, PN 16